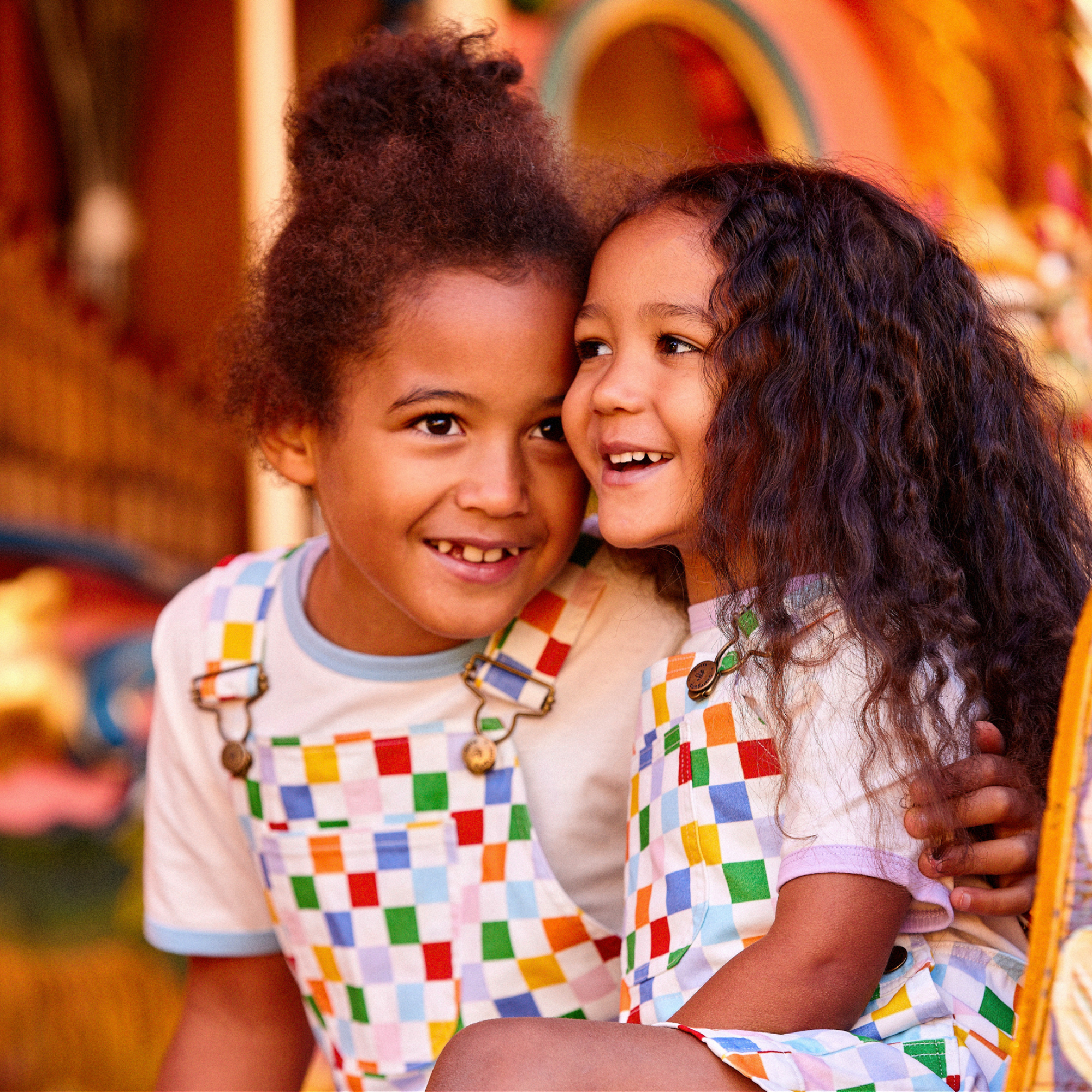 Checkerboard Shorts - Harlequin
$37.50
NEW!
The ultimate in retro cool, checkerboard is back again for SS24.
Made of our trademark super soft brushed denim and they are perfect for days at the beach, at the skate park, at home in the garden... and come in the softest pink and blue, as well as the boldest harlequin and monochrome!
As with all Dotty Dungarees clothes, the adjustable straps and turn ups make them last for at least a year and can be passed down to siblings and for generations to come.
They are perfect paired with any of our cotton summer tees (the Jacks especially!)
As always, they have all the unique Dotty features:
- bespoke bumble bee brass buttons
- adjustable straps so they can be worn a full year, and then passed down to siblings/friends
- super soft, durable, quality fabrics
- perfect from crawling to climbing trees
- matches any Dotty Dungarees top for the perfect adventure outfit
- fully machine washable
- classic unisex cuts with generous sizing
- retro, vintage, nostalgic
Dotty Dungarees is a female founded brand, based in the UK, and stocked all over the world. The Dotty customer buys full price and comes back season after season. Stockists don't have the rush to discount at the end of the season as dungarees are fundamentally sustainable - the opposite of fast fashion. They stand the test of time and trend.
---
---
Log in to view prices
5060943795758